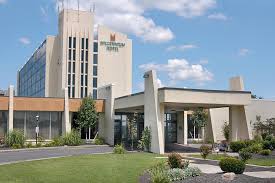 I am proud to say that will be speaking at the State of the Art Astrology Conference this coming October!
SOTA is an astrology conference designed for intermediate, advanced, and professional astrologers. Its goals include illustrating the "state of the art" of the discipline of astrology by featuring popular speakers and hot topics that exemplify leading-edge thought and techniques. It is a unique conference in North America in it presents a mix of one-hour, two-hour, and three-hour speakers as well as all-day pre- and post-conference workshops. Featured speakers come from Canada, the U.S. and Europe and in the past have included Martin Davis, Nick Kollerstrom, Joyce Hoen, Maritha Pottenger, Noel Tyl, and many more. This year, SOTA is taking place at the Millennium Hotel in Cheektowaga, NY on October 18-22.
I'm giving two talks this year:
On Friday, October 19 at 12:30 pm, I will be presenting the lunchtime lecture "Huber Aspects and Their Patterns." The Huber system of psychological astrology holds that aspect patterns in themselves have motivational significance. Aspects are special instances of the number of degrees between planets in a horoscope. This luncheon talk will introduce Huber notions about the different kinds of aspects and how to approach interpreting them when they combine into different configurations. Although there are a lot of possible configurations, I will present some simple principles for synthesis of the major ones. Huber was very popular maybe 10 years ago. You hear less about it now, perhaps because the creators of the system have passed on. However, there's software out there specifically designed for working with the Huber system. And its principles are applicable no matter your approach to psychological astrology. Join me for lunch, explore these ideas, and learn how you can apply them to your horoscope.
On Sunday, October 21, at 9 am, I will be presenting a one-hour lecture "Many Happy Returns." Every year, the Sun returns to the point where it was when you were born, on or near your birthday and horoscopes cast for those moments are called solar returns. Hence the birthday greeting meaning may you have many more of them. Did you know that there are two such points in time when solar return horoscopes can be cast? This means every person has two solar return horoscopes for any given year. Join me as I explore the meanings and applications of these two kinds of returns and provide meaningful examples.
If you are interested to learn more about SOTA and perhaps even register, check out the website.