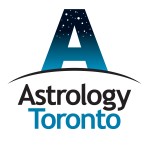 Astrology Toronto & The CAAE are exceedingly pleased to be sponsoring a joint event,with Nick Dagan Best speaking on Saturday September 6TH and Andrew Morton speaking on Sunday September 7th.
The location is Victoria College, 73 Queen's Park Crescent, Toronto, Ontario, M5S 1K7 from 10.00 am ~ 5.00 pm with a couple of breaks & a lunch break. We will be hosting a dinner with each speaker on the evening of their talk; attendees are welcome to join us for dinner, at their own expense.
Nick Dagan Best: Uranus and the Shining Sun
A historical look at the transit of Uranus through the 12 tropical signs over the last two centuries, focusing on biographical studies of various notable people during times of Uranus conjunction and opposition transits to their natal Suns. Learn how circumstances during the transit period are reflected in the birth chart, and how to apply this knowledge in practice.
About Nick
Nick Dagan Best is a Montreal-based astrologer, researcher, speaker, and writer. Known as "the human ephemeris," Nick's extensive research correlating historical events with astrological phenomena draws from his database of over 30,000 event charts. He has given presentations for numerous regional astrology associations across the U.S., and at conferences such as NORWAC (2005, 2006), The Blast(2007), SOTA (2011), and UAC (2008, 2012). He is the author of the non-fiction full-color illustrated book URANU.S.A.: Astrology Looks at the First Planet and Nation of the New World
Andrew Morton:  "Up Close & Personal" – the Inner Solar System
The Inner Solar System comprising of the Sun and the familiar rocky interior bodies of Mercury, Venus, Earth/Moon and Mars defines much of our individuality in a horoscope. We examine the natures and the rhythms and characteristics of those most personal of celestial bodies in their unfolding cycles and explore how their particular positions and inter-relationships at that moment in time of birth is represented by a birth chart and translates through charts and lives on planet Earth. Bring your chart to the workshop and using it, we will ask the question 'How faithful are we to our essential selves?
About Andrew
Andrew Morton is an Astrologer from the United Kingdom. He is a former Vice-President of the Astrological Lodge of London and has spoken and taught on a number of subjects, including various classes, workshops and lectures on both Astrological & closely related Astronomical topics and techniques in the UK, Europe, and in North America. Andrew is the founding organiser of the Astrological Lodge of London's "Astrology and Healing" seminar, an annual event celebrating its 10th Anniversary in 2014.
How to Register
You can register for this amazing weekend here: htpp://astrologytoronto.ca